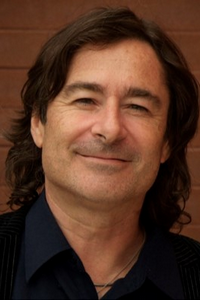 Prof. Jon Dron, Athabasca University, Canada
Jon Dron is a member of the Technology Enhanced Knowledge Research Institute, and is a full professor in the Faculty of Science & Technology, Athabasca University, Canada's open university, where he has taught entirely online for 14 years. He is also an Honorary Faculty Fellow in the Centre for Learning and Teaching, University of Brighton, UK.

Jon has received both national and institutional awards for his teaching, is author of two books on online learning, as well as various award-winning research papers in education and learning technologies, and he has developed a wide range of educational technology applications and online courses. With a first degree in philosophy, a masters degree in information systems, a post-graduate certificate in higher education, a PhD in learning technologies, and having spent 10 years as a professional musician, Jon's research interests are eclectic, but mainly centred around education and technology.
Title: It ain't what you do, it's the way that you do it: that's what gets results
Abstract: In an educational system, no teacher ever teaches alone. Students teach themselves and, more often than not, teach one another. Textbook authors and illustrators, designers of open educational resources, creators of curricula, and so on play obvious teaching roles. However, beyond those obvious teachers there are always many others, from legislators to software architects, from professional bodies to furniture manufacturers . All of these teachers matter, not just in what they do but in how they do it: the techniques matter at least as much as the tools and methods. The resulting complex collective teacher is deeply situated and, for any given learner, inherently unpredictable in its effects. In this talk I will provide a theoretical model to explain how these many teachers may work together or in opposition, how educational systems evolve, and the nature of learning technologies. Along the way I will use the model to explain why there is and can be no significant difference between outcomes for online and in-person teaching, why teaching to perceived learning styles research is doomed to fail, why small group tutoring will always (on average) be better than classroom teaching, and why quantitative research methods have little value in educational research.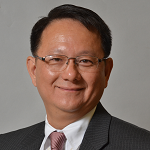 Prof. Kuan-Chou Chen, Purdue University Northwest, USA
Kuan-Chou Chen is the Associate Dean for Graduate Program and Research, Thomas M. McDermott Sr. Endowed Chair, Professor in Economic Development, Professor of Management Information Systems. He was the Department Head of Information Systems, Finance, and Business Analytics (2005-2016), as well as Interim Department Head of Department of Graduate Studies in Education (2013-2014) at Purdue University Northwest. He received his Ph.D. from Michigan State University and his MBA from National Cheng-Kung University in Taiwan. He specialized in computer programming, system simulation, project management, decision support systems, data mining, system analysis and design, e-business strategy and application, supply chain management, network design and security, knowledge management, and information economy. Professor Chen has more than 90 scholarly publications, most in peer-reviewed journals. He is an active participant in several professional journals and serves on three paper reviewer boards. Currently he is an Editor-in-Chief of International Journal of e-Education, e-Business, e-Management and e-Learning. His productivity and scholarship have been recognized by his colleagues, being nominated three years in a row for an "Outstanding Scholar Award." He also the recipient of Teacher of the Year Award (Purdue University Northwest, 2005).
Title: Evolve Learning Environment for Generation Z Students to Deliver Quality Learning Experiences
Abstract: Generations are cohorts of people who were born in a certain date range and share a general cultural experience of the world. Each generation is shaped by the social and cultural values of the society where it grows up. As latest generations, referred to as Gen Z - has completely revolutionized learning styles as we know them. This generation, born between 1995-2009, comprise of children who are true digital natives. This Gen Z who characterizes the definition 'tech-savvy' those who don't use technology as a tool but as a way of life. Gen Z students are more practical and financially driven than past generation, and their preference for self-learning fuels a curiosity and concern about personal fulfillment and social impact. In summary, Gen Z is more independent than their predecessors – turning online to research their options, yet interacting with others for insight, but ultimately – and more so than in previous generations – making their own decisions.
In this presentation Gen Z students' preferences and expectations regarding their educational and learning experience will be addressed. The purpose of this presentation is to serve as a foundation for colleges and universities to begin understanding the mindset of Gen Z as they prepare for their future, focusing specifically on their aspirations, college expectations and use of educational technology for their academic journey ahead.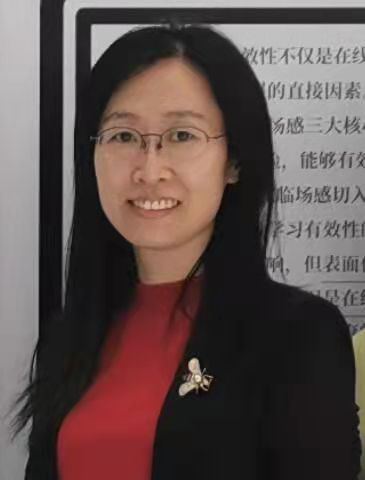 Prof. Zehui Zhan, South China Normal University, China
Zehui Zhan, Ph.D., Professor, Doctoral Supervisor in South China Normal University, Youth Pearl River Scholar, Hong Kong Scholar, PI of the Smart Educational Equipment Industry-University-Research Cooperation Base, 2013 Young Excellent Teacher in universities in Guangdong Province, 2020 Highly Cited Chinese Researcher (Education). Her Doctoral dissertation has been nominated as the national 100 excellent doctoral dissertations in China in 2012. She has got the annual award of youth excellent universities teacher from Fok Yingdong Education Foundation and Ministry of Education, the title of best teachers achieving highest teaching quality in SCNU, and the first prize of national educational software competition. Her research interest includes Learning Science, STEAM education, Smart education, and Entrepreneurial education.
Title: C-STEAM Education and Technology-supported Collaborative Innovation
Abstract: C-STEAM is a typical kind of transdisciplinary education, with the goals of inheriting outstanding traditional culture and fostering learners' STEAM competency, which mainly has three potential core values: (1) the educational value of cultivating students'key competences; (2) the carrier value of inheriting traditional culture; (3) the social value of booming regional culture. In this presentation, the C-STEAM concept model and the related cases applied in primary and middle schools would be introduced (e.g., the Wooden Arch Bridge C-STEAM case, the Cantonese Slang C-STEAM case, the Dragon Boat C-STEAM case, the Ceremic Lights C-STEAM case, the P-CAR model, the Cultural Guangzhou C-STEAM case, etc.). Besides, technology also supports the cross-regional C-STEAM collaboration.